Warning:
This post has absolutely NOTHING to do with Chile or living abroad.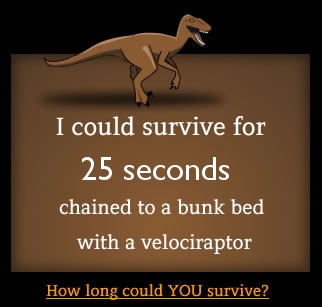 I am OBSESSED with this website. It's called "
The Oatmeal
". And it makes me laugh. Go check it out.
And if you're answering the questions honestly, I highly doubt you'd survive any longer against the raptor. Unless you're the kids from Jurassic Park.